Diamond Compound & Diamond Paste
Kemet Diamond Paste and Kemet Diamond Compound are supplied in various types of packaging sizes including 5g, 10g, 20g, 50g, 100g and 1kg containers. The unique Applikator ensures that accurate amounts of diamond compound are correctly dispensed with no leakage from the syringe. Diamond paste also available for use with Metallography.
Manufactured to ISO 9001:2015 Quality Assurance standards.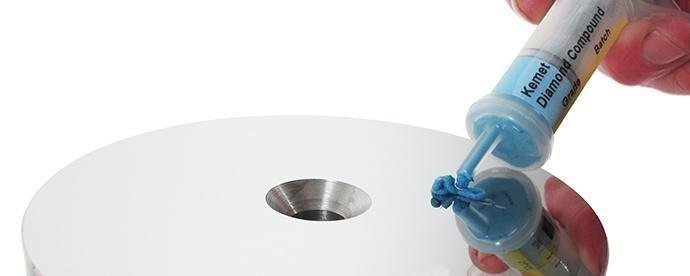 DiaVers Diamond Paste
DiaVers Diamond Paste has been specially formulated for mould polishing to give fast stock removal and at the same time a superior surface finish. Often this can result in fewer polishing steps resulting in lower costs and better quality components.
Sharper diamond particles for superior cutting action
New oil-based carrier with superior lubricant qualities to improve the surface finish
Better adhesion to laps such as felts or wooden laps.
Stable to 200°C which allows working on moulds in situ which have not yet cooled
VOC Free*
*ZERO Volatile Organic Compounds. VOCs are organic chemicals that have a high vapour pressure at ordinary room temperature, some of which can be dangerous to human health and/or cause harm to the environment)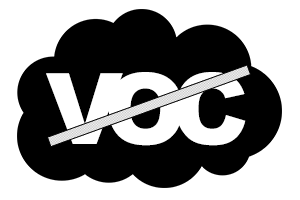 Which polishing paste is most suitable for your application?
The surfaces of tools often require a certain roughness, from technically smooth to a deep high gloss. As is often the case, the right tools are already half the battle here.
What types of diamond paste are there?
Each Kemet diamond paste is a mixture of diamond powder with a specific grade and concentration in a chemical carrier. The pastes contain mono or polycrystalline diamond, carefully sorted by grain size by a specific vision system. Because all diamond grains in the paste are exactly the same size, the Kemet diamond pastes guarantee constant performance. The chemical carriers are formulated specifically for particular applications. This results in a complete range of products, tailored to various materials and application methods.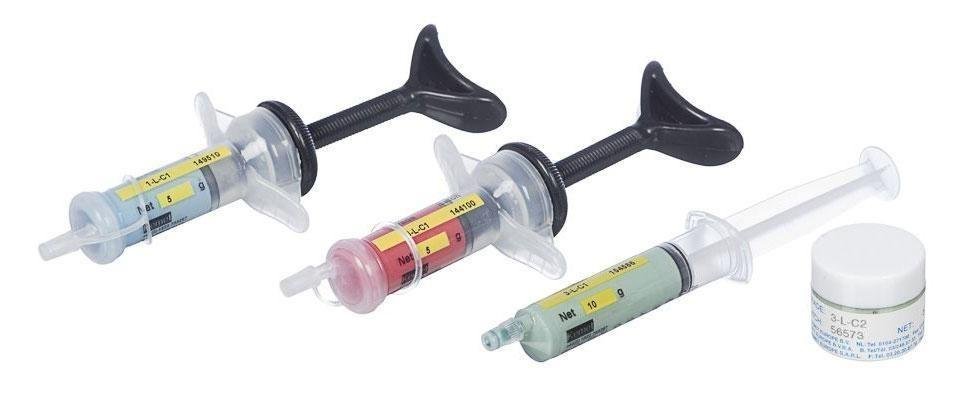 Manual polishing
When you polish manually, the speed of the polishing tool is relatively low. However, you want a high cutting force for a quick result. The water-based KD diamond paste is suitable for all metals thanks to the availability of different concentrations of diamond. The 90 µm KD paste guarantees fast stock removal. In several steps you can work finer and finer to a super finish with the 0.1 µm paste.
Machine polishing of moulds
Do you work with electric or compressed air powered hand motors or even ultrasonic? Then the speed is much higher and you develop much more heat. The L oil-based diamond paste has a very high heat resistance. As a result, the product can be used directly on injection moulds. The paste is slightly sticky so that it stays on the polishing tool well. This way you can work extremely accurately with a minimal amount of diamond paste. Type L is highly concentrated and stays perfectly in suspension if you add oil for possible dilution.
What to use with carbide?
The right paste determines your success for working with carbide. Kemet developed the OS diamond paste specifically for this application. The oil-soluble product quickly delivers the desired result when polishing hardened steels and carbide.
Polishing of coatings
Hard and wear-resistant coatings require a special approach. The Kemet CP diamond paste works with polycrystalline diamond. This makes the paste perfectly suitable for polishing DLC coatings and ceramic materials.
However, technology is not standing still. Challenge our laboratories to develop new formulas if your application requires it.
Type W diamond paste
Water Soluble diamond compound.
Diamond compound recommended for Precision Engineering and Electronic Applications where water based products are preferred.
This diamond compound is ideal for use on Polishing Cloths.
Available from 1 micron to 90 micron
5g Applikators, 10g syringes, 10g sticks, 20g syringes and other sizes available
Diamond paste for aluminium polishing
Kemet have developed a special diamond compound, X-L2(S), for sharp even polishing on aluminium Faster stock removal than traditional diamond compounds
Formulated not to break down under heat or pressure
Available in 5g, 10g or 20g syringes
1 Micron to 30 Micron
Diamond products for Electronics Industry
Using monocrystalline and polycrystalline diamond powders, we have developed special pastes and slurries for the electronics industry. Typical applications include magnetic heads, ferrites, disc texturing, altic, special ceramics, electro-optical and sapphire polishing
Available in water, oil and emulsion formulations as well as suspension treated
Range of different viscosities to suit the particular lapping process
Available in monocrystalline or polycrystalline diamond for fastest stock removal and finest surface finish with reduced sub surface damage
Agglomerate free to prevent scratching